We want to give your used wine corks a second life!
.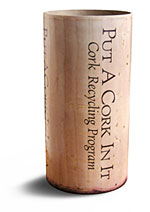 Don't toss them in the trash. Visit one of our collection locations where you'll find our cork recycling containers and, as the name says — put a cork in it!
Cork is a 100% sustainable and renewable natural resource that can be recycled into dozens of new products.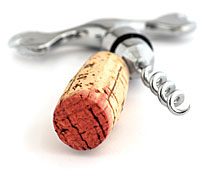 Just think, each time you finish a bottle of your favourite wine, you can take one simple step towards a healthier environment.
.
Calling all process innovators!
We're searching for shearing equipment suitable for trimming corks into consistent thickness discs. See our News section for more details.
Best of Vancouver 2011
See our mention in the Georgia Straight's Best of Vancouver!
Thanks!
.
.